Trombone Studio
You are here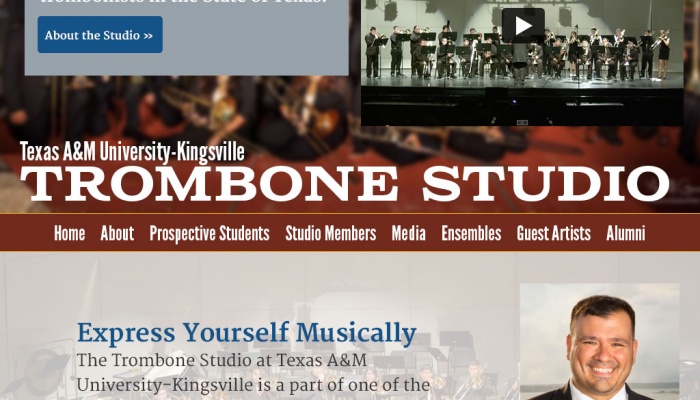 A project that's been on the back burner for a while now, but finally realized, the Texas A&M University-Kingsville Trombone Studio website is a brand-new, Drupal-powered, fully responsive website intended to serve as a resource for the current students of the Trombone Studio as well as a recruitment device for new members to the studio.
This site uses Drupal for content management, so they can manage their content on their own without needing (much) intervention from me.
Since this site serves as a primary recruitment tool for prospective music students, it was very important to make sure this site was responsive by default. Increasingly, students access the Internet solely via mobile devices, so I had to make sure this site worked well for those smaller screens. To provide that flexibility, I used Zurb's Foundation to provide the site with a responsive grid structure from which to build upon.
I worked closely with Dr. Diaz to put everything on the site he needed to make sure he and his students were satisfied with their new face on the web.