Pride of San Antonio
You are here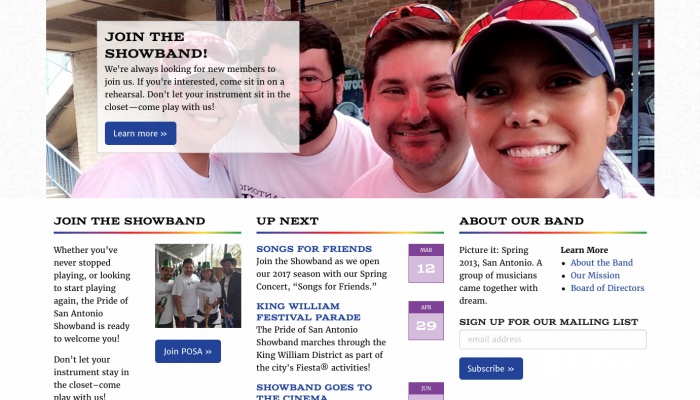 This site was originally created for the Pride of San Antonio Showband, a community band focused around the LGBT community of San Antonio, Texas, back in 2013. I redesigned it in 2017 to take advantage of Foundation's built in responsiveness to make this site much easier to use in mobile environments.
As with most of my other projects, this site makes extensive use of Drupal only in this case, in addition to managing the content, Drupal powers a sophisticated members-only section.
Band members maintain their own contact information, get copies of music for upcoming events, print off flyers and other collateral materials needed for performances. Each band member has a unique user login granting them access to those members-only resources.
In addition to creating the band's online presence, I also created a complete branding guide to go along with the logo system created for the band.