Mesquite Groove
You are here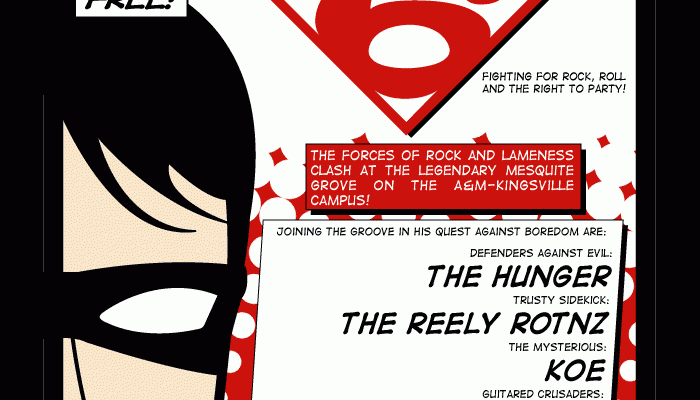 An annual event on the Texas A&M-Kingsville campus, the Groove organizers came to me for eye-catching flyers to promote their event. 
You can find two examples of the flyer (printed at 8.5x11") on this page.
The comic book flyer won a Bronze ADDY for Advertising for the Arts in January, 2005.